Food storage can be a bit confusing and you may be unsure what you should be keeping your food supply and how long you can keep the food items for.
It is important to understand the difference between short-term and long-term food supply to understand what each of these options would include.
We will have a look at both food supply options and highlight the differences of each, when you would use each of them and what types of foods it might make sense to keep in each type of food supply.
What Is Short Term Food Storage?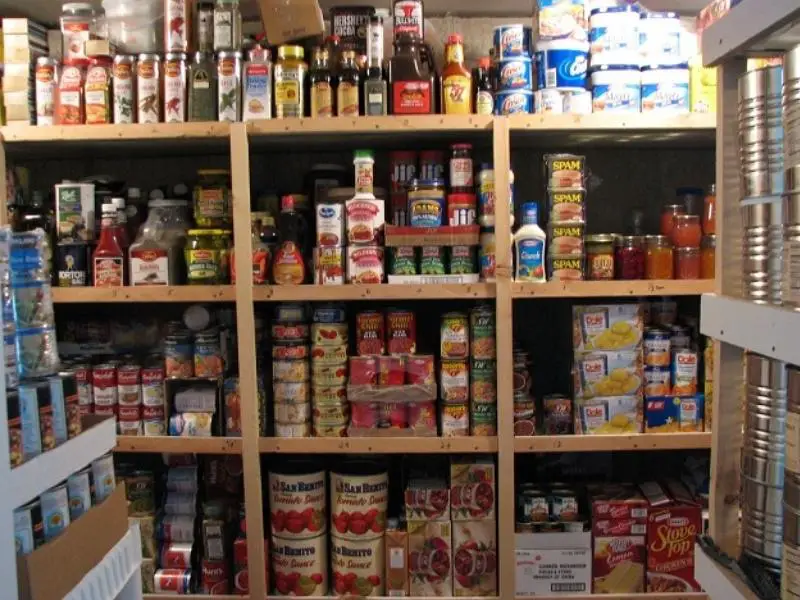 Short term food storage is generally food items that you would find in your pantry right now. These food items generally have a shelf life of 3-5 years and you would use these items fairly quickly.
You may find some items in your pantry could expire sooner, within a year but these are more the exception.
In general your short term food storage can be purchased from the grocery store and would not require special purchase.
Often your short term food storage can remain in the bags or containers they were purchased unless you have bulk packages that you have repackaged into portion sizes as needed.
Building Up Your Short-Term Food Store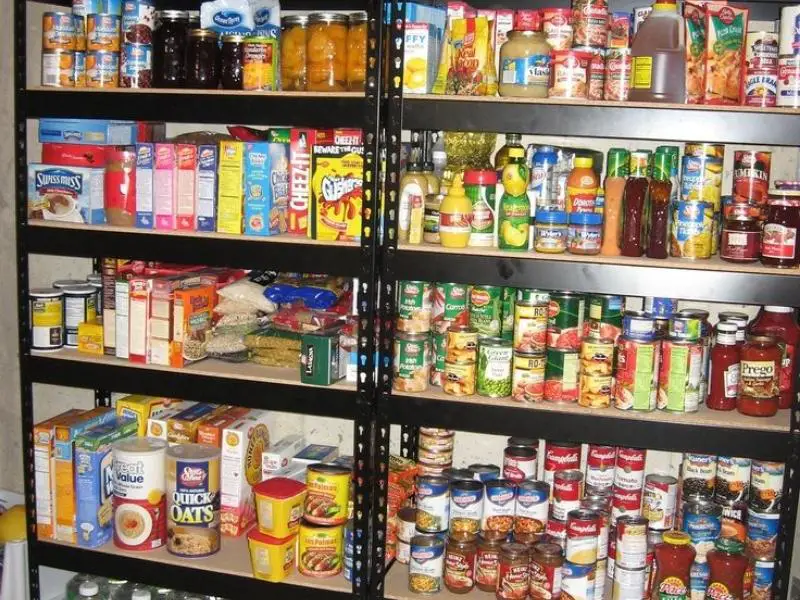 You may wonder how to go about building up your short-term food store and the truth is it is fairly simple.
All you are basically doing is adding extra of what you would already have in your pantry but now ensuring you have roughly a 3 month supply as opposed to the average 1 month supply.
If your current pantry does not hold the extra food items you may need to look at adding some extra storage cupboards or containers.
The most important thing with your short-term food store is to rotate your food items to ensure you avoid any foods expiring. The expiry dates closest to the current date need to be consumed first.
What Are The Types Of Foods You Would Include in Your Short-Term Food Supply?
When putting together your short-term food supply it is important to consider your families specific needs.
Canned Goods
A great short term food option is canned goods. If you are storing your cans in a good environment, dry, cool and dark they can last even past the 3-5 year mark.
This is especially true for low acidity canned goods. They can last closer to the 10 year mark. Some good canned good options include:
Canned fruits
Canned vegetables
Canned soups
Canned beans
Canned meats
Other Pantry Staples Good For Short Term Storage
There are certain good items that you will always have a staple in your pantry and these are good to also include in your short-term food supply:
Pasta sauce
Salsa
Condiments
Peanut butter
>Jams or jellies
Cooking oil
Flour
Sugar
Pasta
Rice
>Salt,
Spices
Non-Perishable Packaged Short Term Food Supply Options
Ensure you include the regular non-perishable food items that you and your family eat on a regular basis. Some options include:
Cereal
Instant hot cereal
Chips
Crackers / Cookies
Granola bars / Trail mix
Fruit snacks
Dried fruits and nuts
Dried or smoked meats
Baking mixes eg: pancake mix
Dry soup mixes
Instant meals like macaroni and cheese
Ramen noodles
Gravy mix
Pasta mix
Dressing mix
Short-Term Food Supply Beverage Options
While this is a food store it is important to not forget beverage options. We will dehydrate a lot quicker than we will starve so having some good beverage options for your store is also important. Some good options include:
Bottled water
Milk and milk substitutes like powdered milk
Powdered drink mixes
Protein drink mix
Sports drinks
Fruit juice
Soda
Hot chocolate
>Coffee
Teas including herbal tea
Special Food Requirements For Short Term Food Storage
There are all different people that make up your family from the youngest babies to the oldest grandparents.
Each of them will have unique dietary needs and it is important to consider everyone when putting together your short-term food store including your pets.
Some special requirements could include:
Baby formula, food and cereals for the babies for infants
Special nutrition drinks or meal replacement shakes for special diet requirements/li>
Sugar-free treats and other foods for diabetics
Dry and canned pet food and pet treats for the furry family members
What Is A Long Term Food Supply?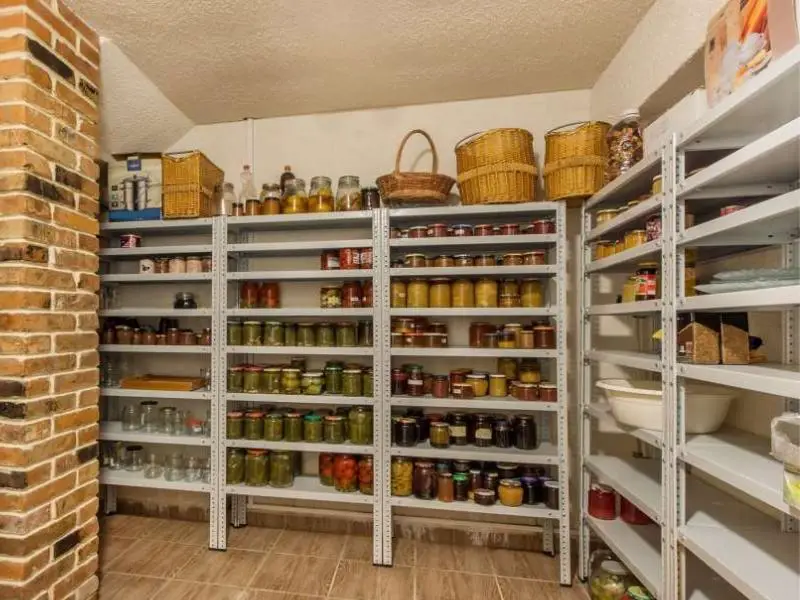 A long term food supply contains foods that can last a lot longer than the 3-5 years that your short term food supply can. In fact if the food items are properly and carefully stored they can last between 20-30 years.
The long term food supply is there to ensure you and your family do not starve if a crisis occurs and your normal food supply chain is interrupted and you would be unable to top up your short term food supply.
These are often dry food items that require some extra preparation to make them edible like rehydration.
Often you may need to purchase these long term food items from specialized manufacturers that know how to produce these foods to last a long time and how to properly package them to prevent them from spoiling.
These food items are often high in calories and would be consumed in an emergency situation to ensure your family can keep going without your normal food items.
Types Of Foods That You Can Add To Your Long Term Food Supply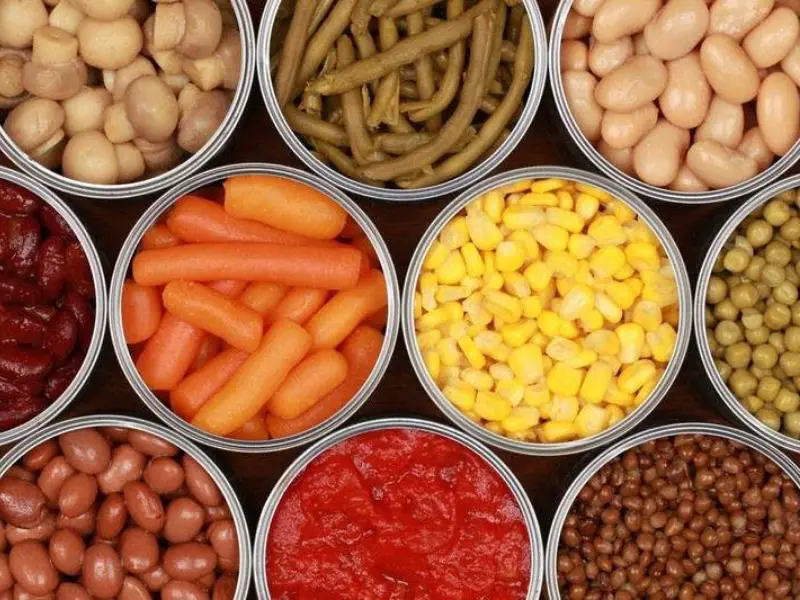 Dry foods with lower moisture content as well as fats and oils usually have a longer shelf life and will be ideal for your long term food store. Some examples include:
Grains like wheat, rolled oats, steel-cut oats as well as white rice
Pasta options of spaghetti and elbow macaroni
Dry beans, lentils, and peas
Dried corn
Dried potatoes
Dried or freeze-dried vegetables
Dried or freeze-dried fruits
White sugar
Salt
Baking soda
Powdered dairy
Powdered eggs
Final Thoughts
Understanding the difference between short term and long term food supply will help you put together the best possible options for your own stores.
If you know what you need to include in your food stores then you will be as prepared as possible for any form of disaster and ensure your family is well fed with an uninterrupted supply of food suited to their needs.
via SHTFPreparedness