This article was originally published by B.N. Frank at Activist Post.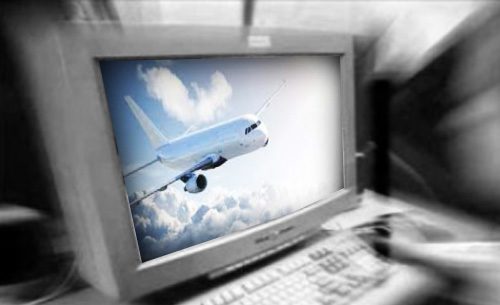 For many years, Silicon Valley parents including Bill Gates and the late Steve Jobs, have sent their own children to private low-tech schools and restricted their use of technology in their homes.
Numerous expert interviews, articles, books, news segments, and documentaries had been made public about screens adversely affecting kids' mental health before COVID.  Now remote learning seems to be making it worse.
From WBEZ:
Is Remote Learning Causing A Mental Health Crisis Among Teens And Children? Depression, anxiety, weight gain and even loss of toilet training are on the rise in kids as the pandemic drags on.

At the beginning of the school year, Paige Gagerman was highly motivated. The Deerfield High School junior got dressed each day and set herself up for a day of school at her desk, or the kitchen. But now in second semester, Paige sits in bed with her sweatshirt hood over her head. Remote learning has worn her down.

"I think that all the hope and all the life has been drained out of me and my peers, and really the teachers, too," Paige said. "I think that is very apparent in my grades, in my commitment to my classes."

Before the pandemic, Paige said she earned good grades. She played two sports and was in a number of clubs at school. Now, she does a few activities online, but she mostly stays in bed, not bothering to turn on the lights for class, not bothering to change her clothes for days.

"It's really defeating," she said. "Sometimes, I'll stay up for hours during the night, anxious about the homework I couldn't [be motivated] to do. Or about the fact that I just don't know what to do with all these thoughts. It keeps me up at night."

She thinks sometimes teachers misinterpret the hopelessness for laziness, which adds to her anxiety. Paige is looking forward to meeting with a therapist soon, a first for her. She thinks going back to school, even for a few hours a day or a couple days a week, would be a major boost to her mental health. Some relief might be coming her way. On Monday night, the school board in Deerfield approved beginning a transition to hybrid learning on Feb. 23.

Paige's experience has become more common for teens during the pandemic. After the pandemic hit the U.S., mental health-related doctors visits for kids between 12 and 17 years old increased about 31% compared to 2019, according to the Centers for Disease Control and Prevention. The CDC also found an increase in children visiting the emergency room for mental health crises.

Before COVID, steps were being taken worldwide to reduce children's use and exposure to smartphones and other screens due concerns about addiction as well as exposure to harmful blue light and Electromagnetic Radiation (see 1, 2, 3, 4).  Last week, additional steps were announced in China.  In regard to 5G phones, doctors, scientists, and telecom whistleblowers have endorsed a petition to boycott them.
The post Warnings About Screens Affecting Kids' Mental and Physical Health Pre-Date COVID — Remote Learning Making It Worse first appeared on SHTF Plan – When It Hits The Fan, Don't Say We Didn't Warn You.