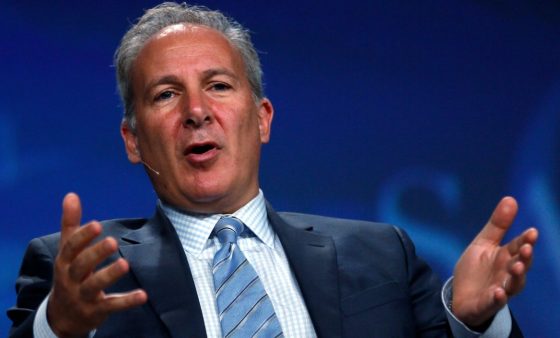 Gold bug Peter Schiff has said that the upcoming economic collapse will be much worse than the scamdemic. Coupled with the "inflation tax" and potential for food shortage, we could see a disastrous end to this year.
The Consumer Price Index (CPI) data for April came in much hotter than expected. Year-on-year, inflation is up 4.2%. The big number even prompted Federal Reserve Vice Chairman Richard Clarida to say, "We were surprised by higher than expected inflation data."
Schiff said this hot CPI print is a cause for concern and ultimately it is a tax.
It is the inflation tax. And if you look at how much the cost of living went up, measured by the CPI in the first four months of this year, it's 2%. So, if you triple that to annualized it, we have consumer prices rising at 6% annually. But if you look at the monthly numbers, every month it accelerates. So, if you extrapolate the trend of the first four months of this year for the entire year, you're going to get a 20% increase in consumer prices in 2021." -SchiffGold
Inflation is going to massively impact the poor and middle class (which has been the target since the beginning of this scamdemic as the agenda rolls out).

Tucker Carlson asked if the value of the US dollar is falling as quickly as the CPI suggests, why would any country want to invest in US bonds? Doesn't this threaten to cause a shake-up?
Schiff said they won't want to invest. They'll be selling US Treasuries.
Anybody that can connect these dots is going to be selling US Treasuries. And the problem is there's a lot of US Treasuries to be sold."
Peter noted that a lot of people are talking about a shortage of goods.
The real problem is the surplus of money. Whenever you print a lot of money, it's always a goods shortage because the Federal Reserve can print all the money they want, but they don't print products to buy with the money. So, we have all this money being printed. We're not producing a lot. People are sitting at home cashing unemployment checks. This is a tax. It's an inflation tax, a Biden tax, whatever you want to call it. But when Joe Biden says 'don't worry! Only people that make over $400,000 a year are going to have to pay higher taxes to fund all these programs,' he's lying. Because every American is going to pay the inflation tax. And it's going to hit the middle class and the poor the hardest."
But the mainstream media and ruling class are telling people not to worry or panic. What isn't said, is that this is all by design. The dollar will crash as a new central bank digital currency (total slavery) is introduced as the solution.
Alert: Programmable Central Bank Digital Currencies Will End All False Sense of Freedom
The Central Bank Digital Dollar Is Coming: Prepare For Totalitarian Domination
Stay prepared.  No one knows how soon this will begin to roll out, but it is in the works and they will do anything they can to get people locked into the system of total control. The only solution is to be self-reliant and break free.
The post Peter Schiff: The Major Problem is "The Inflation Tax" first appeared on SHTF Plan – When It Hits The Fan, Don't Say We Didn't Warn You.