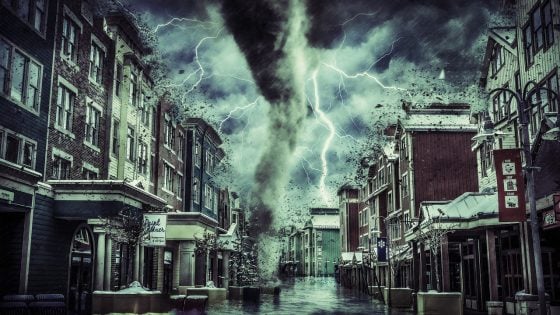 In a video narrated by Nancy Morgan Hart of Headlines with a Voice titled "It's Now or Never!" comes an explanation of what we are to expect if we continue down the path of obedient slavery to the ruling class.
This has little to do with who is ruling over the slaves or who is "handing over power" to a new master.  This is about the sad fact that the America we used to know, will cease to exist.  There are two paths going forward. As the underclass, we have a decision to make: are our lives ours, or do they belong to the government?
"By acquiescing to the demands of these totalitarians, we are sentencing future generations to a digital gulag with the threat of a real gulag for dissenters," Hart says. "Our world is descending into darkness." It has been for some time, but that descent is picking up the pace.
If you still believe in the left vs. right paradigm, this video could really upset you.

According to elitists such as Klaus Schwab, we are headed straight for a world where "you'll own nothing, and you'll be happy." Of course, the rulers will own everything while we simply exist to serve. This is the dystopia and we are staring down the barrel of, like it or not.
"They are ready for the final destruction of our foundational values," Hart says. People would rather pretend to have a choice by voting for their next master than admit that the system they are supporting is one of slavery. In fact, government is slavery. "They want billions of obedient automatons with the same face, the same thoughts, adhering to their mandates and their proclamations. And once these Marxists cease complete power, they will NEVER relinquish it."
"The enemy and their tactics have been laid bare for anybody who chooses to acknowledge reality and realize that a battle for the soul of our civilization is underway," Hart continues.
We have two choices: freedom or slavery. The ruling class will not allow gray areas. "The future will be determined by individual acts of bravery and courage," not the acts of submission to the state. "Stand up to those intent on enslaving us," Hart added.
Remain vigilant and stay prepared.  Anything could happen this year and it looks like it'll be one for the record books.
The post Headlines With A Voice: "America, As We Know It, Will Cease To Exist" first appeared on SHTF Plan – When It Hits The Fan, Don't Say We Didn't Warn You.