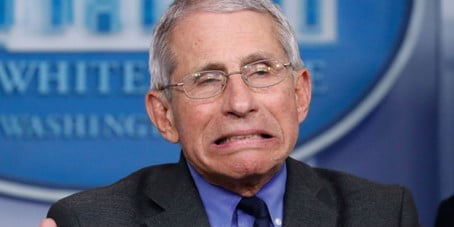 The "experts" that are demanding everyone get shot up with the experimental gene therapies are saying that "herd immunity" to COVID is now highly unlikely. Not enough people are willingly rolling up their sleeves to take this concoction throwing a wrench in the plans of the rulers and masters worldwide.
The New York Times reported that the experts who spoke with the Times, have said that the coronavirus will more likely become a constant but manageable "threat" (a threat like the common cold and just as "deadly" if you can even use that term) in the United States for several more years. New COVID-19 strains are also reportedly developing too quickly for herd immunity to be reasonably expected.
New Poll: U.S. Is Running Out Of Adults "Willing To Be Vaccinated"
Because of all of this, many are suggesting people go back and get continuous gene therapy which is not, by the legal definition, a vaccine.
BioNTech CEO Says "Booster" Shots of Pfizer Vaccine Will Be Required Every 12-18 Months
"The virus is unlikely to go away," Emory University evolutionary biologist Rustom Antia told the newspaper. "But we want to do all we can to check that it's likely to become a mild infection." Dr. Antohony Fauci, the head medical tyrant, and master in the U.S. now says that "herd immunity" isn't likely by summer because their propaganda campaign to push everyone into getting these shots failed.
Even though it has failed, and the rulers haven't convinced enough slaves to take the shots, Fauci isn't giving up and making more of a push to convince others to take the experimental gene therapy falsely labeled as a "vaccine."
"People were getting confused and thinking you're never going to get the infections down until you reach this mystical level of herd immunity, whatever that number is," Fauci said to the Times, adding this was why he had stopped using the term "herd immunity." "I'm saying: Forget that for a second. You vaccinate enough people, the infections are going to go down," he said, according to The Hill. 
According to the Centers for Disease Control and Prevention, 56 percent of U.S. adults have received at least one dose of a coronavirus vaccine, and more than 40 percent are fully immunized. –The Hill
Medical Journal: Get The COVID-19 Vaccine, Or Be Punished HARSHLY
We all know what's next.  It'll be actual punishments for those who continue to refuse the vaccine. They have told us from day one with all of their underhanded tricks that this is what's in store. Make sure you are prepared.  It will likely start with the inability to make a living, but the chances of it ending there are slim.
The post "Experts" Say "Herd Immunity" Is Unlikely first appeared on SHTF Plan – When It Hits The Fan, Don't Say We Didn't Warn You.