This article was originally published by Michael Snyder at The Economic Collapse Blog.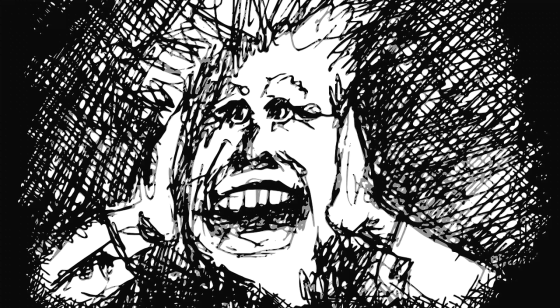 2021 was supposed to be the year that life went back to normal.  Obviously, that is not happening, and so a lot of prominent voices out there are going to be forced to update their narratives.  Global events have really started to accelerate, and so many of the things that the "doom and gloomers" have been warning about are starting to happen right in front of our eyes.
For example, on my websites, I have been talking about Israel a lot in recent months, and now it appears that the region is on the brink of war.  So far, more than 700 rockets have been fired into Israel from Gaza, but by the time you read this article, that number will probably be even higher.  In response, the IDF has conducted a series of dramatic strikes inside Gaza, and Israeli Prime Minister Benjamin Netanyahu is promising "to attack harder and increase the pace of attacks"…
'Hamas will be hit in ways that it does not expect,' Netanyahu said. 'We have eliminated commanders, hit many important targets and we have decided to attack harder and increase the pace of attacks.'
Joe Biden and other world leaders are begging for peace, but neither side appears to be inclined to back down.
Every time Israel retaliates, Hamas just launches even more rockets at Israeli cities, and they are insisting that this is their "right"…
"We have the right to respond to the Israeli offensive and protect the interests of our people as long as the Israeli occupation continues the escalation," Hamas said in a statement.
So here we go.
As I discussed yesterday, this situation has the potential to get wildly out of control very rapidly.
On Tuesday, the skies above Tel Aviv looked like something out of a science fiction movie as Israel's Iron Dome intercepted countless incoming rockets from Gaza.  Could you imagine living in fear that a rocket could explode right next to you at any moment?
If that was happening in this country, millions of Americans would be screaming for Biden to nuke somebody.
Meanwhile, the Colonial Pipeline cyberattack has caused massive gasoline shortages up and down the east coast of the United States.  On Tuesday evening, the Drudge Report breathlessly declared that more than 1,000 gas stations had run out of gasoline, and Zero Hedge was reporting that some people were waiting in line for up to five hours in a desperate attempt to fill up their vehicles.
Up until recently, just about the only thing that we were missing from the economy of the 1970s was the long gas lines, but now here we are.
North America's largest petroleum pipeline has been shut down for just a few days, and now much of the southeastern quadrant of the country is absolutely paralyzed.
Do you think that there is a lesson to be learned here?
Of course, there is.  Once again we see how incredibly vulnerable we are to any sort of a major disruption.  If the unprecedented power grid failure in Texas a few months ago was not enough of a wake-up call for you, this definitely should be.
At this point, we are being told it is uncertain whether or not the Colonial Pipeline will be able to restore operations by this weekend…
If the Colonial Pipeline is not back in business by the weekend, prices could continue to rise at the pump and there will be broader localized fuel shortages across the southeast and mid-Atlantic regions.
Eventually, the flow of gasoline will be restored and everyone along the east coast will be able to fill up their vehicles again.
But the crazy inflation that we are witnessing right is not going to go away.
For years, economic "doom and gloomers" have been warning that if we kept recklessly creating, borrowing, and spending money that really bad things would happen.
How many times have we heard about "the death of the dollar" and the dangers of wildly inflating our currency?
Well, it turns out that the "doom and gloomers" were dead-on accurate.  Inflation is one of the biggest stories of 2021 so far, and we just got another confirmation of how bad things are getting out there…
The median price for a single-family home in the U.S. rose the most on record in the first quarter, as buyers fought over a dearth of inventory, according to the National Association of Realtors.

Prices jumped 16.2% from a year earlier to a record high of $319,200. The growth eclipsed the 14.8% rate in the fourth quarter, which was the highest in data going back to 1989, the group said in a report Tuesday.
But at least home prices are not rising as fast as the price of cotton is.
If you can believe it, the price of cotton is up more than 50 percent over the past year.
Of course the price of corn is rising even more rapidly.  As I discussed the other day, the price of corn is up about 50 percent just since the turn of the year.
Needless to say, lumber still has everyone else beat.  The price of lumber has actually risen more than 200 percent over the past 12 months.
A lot of comparisons have been made to the horrible inflation that the U.S. experienced during the 1970s, but really I think that we need to go all the way back to the 1930s for a more accurate parallel to our current situation.
At this point, we are becoming more like the Weimar Republic with each passing day.
But if you think that things are really bad now, just wait, because you ain't seen nothing yet.
Everywhere you look, systems are failing, society is crumbling and evil is growing.  Even the Secret Service, who are supposed to be the best of the best, are now plagued by endless scandals and widespread incompetence.
This is not a drill.  A widespread societal collapse is now underway, and it is going to get progressively worse.
This is the time of our endless nightmare, but nobody is going to ever be allowed to wake up from it.
***Michael's new book entitled "Lost Prophecies Of The Future Of America" is now available in paperback and for the Kindle on Amazon.***
About the Author: My name is Michael Snyder and my brand new book entitled "Lost Prophecies Of The Future Of America" is now available on Amazon.com.  In addition to my new book, I have written four others that are available on Amazon.com including The Beginning Of The End, Get Prepared Now, and Living A Life That Really Matters. (#CommissionsEarned)  By purchasing the books you help to support the work that my wife and I are doing, and by giving it to others you help to multiply the impact that we are having on people all over the globe.  I have published thousands of articles on The Economic Collapse Blog, End Of The American Dream, and The Most Important News, and the articles that I publish on those sites are republished on dozens of other prominent websites all over the globe.  I always freely and happily allow others to republish my articles on their own websites, but I also ask that they include this "About the Author" section with each article.  The material contained in this article is for general information purposes only, and readers should consult licensed professionals before making any legal, business, financial, or health decisions.  I encourage you to follow me on social media on Facebook, Twitter, and Parler, and anyway that you can share these articles with others is a great help.  During these very challenging times, people will need hope more than ever before, and it is our goal to share the gospel of Jesus Christ with as many people as we possibly can.
The post Do You Get The Feeling That Events Happening Now Are Leading Us Into An Endless Global Nightmare? first appeared on SHTF Plan – When It Hits The Fan, Don't Say We Didn't Warn You.