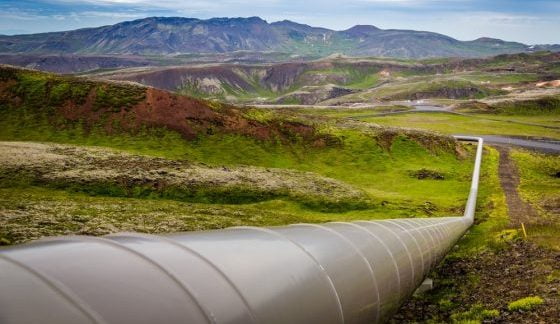 The Colonial Pipeline is back up and running. It'll take several days to resupply those empty gas stations. But what's here to stay are the higher prices in fuel.
The Federal Reserve has been hiding the inflation in the energy sector and this was either a planned event or very convenient for the ruling class. This agenda is in full force, and Greg Mannarino calls it "scapegoat economics" because we are not allowed to know that this is by design and done by the government to grab control and exhibit power over people.
Greg Mannarino: "Scapegoat Economics" & The Dark Secret We Are NOT Supposed To Know
The gasoline shortages, due to this convenient cyber attack on the pipeline, have hit the American south the hardest. States such as North Carolina, Virginia, and Florida have each issued emergency declarations this week as more than 1,000 gas stations in several states ran dry. As of Wednesday afternoon, 65% of gas stations in North Carolina were without fuel, as well as a staggering 78% in the state's Greenville/Spartanburg/Asheville/Anderson metro area, according to GasBuddy, an app that helps motorists find good deals at the pump. The same was true for 44% of stations in Virginia, and 43% in South Carolina, while the national average for a gallon of gasoline exceeded $3 for the first time since 2014, according to a report by RT. 
Many people are figuring out that all of this is part of the overall agenda. As PayDro V, a YouTube creator says, "there are no coincidences." Unless you take the vaccine and die, of course…

This pipeline shutdown could be just the beginning.  We warned that this was convenient and ticked off several boxes for the agenda.  Is it a false flag? That's up to you to decide, because we know the rulers and their puppets in the media will not be telling us.  We have to figure this stuff out for ourselves.
Who's To Blame For The Pipeline Being Down? Russia, Of Course
On that note, it does look like some people are figuring it out, but still, many more are fast asleep to what their future entails.
As always, stay alert and remain prepared. It is difficult to say what will happen next and just how bad things will get. Those who desire ultimate control and the permanent enslavement of humanity have not given up and we should not expect them to. It seems like it has only just begun.
The post Colonial Pipeline Back Up, But It Will Take SEVERAL DAYS To Resupply first appeared on SHTF Plan – When It Hits The Fan, Don't Say We Didn't Warn You.