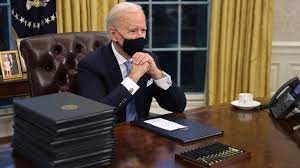 Joe Biden tweeted that Americans either need to get "vaxxed" or wear a mask. After his post, all sides ruthlessly mocked him for his ignorance and relentless pushing of the experimental gene therapy.
COVID-19 mRNA Shots Are Legally Not Vaccines
Folks, if you're fully vaccinated — you no longer need to wear a mask.

If you're not vaccinated yet — go to https://t.co/4MYpWqXVVo to find a shot, and mask up until you're fully vaccinated. pic.twitter.com/qcyG2WyCG2

— President Biden (@POTUS) May 13, 2021
The sudden about-face from the mask zealot – Biden wore a mask on Zoom calls with foreign leaders and insisted on wearing it outside even after being fully vaccinated for months – left many people who listened to him and the corporate media narrative on the virus with a bad case of virtual whiplash. -RT
After a year of hard work and so much sacrifice, the rule is now simple: get vaccinated or wear a mask until you do.

— Joe Biden (@JoeBiden) May 13, 2021
Even democrats blasted Biden as "irresponsible" for saying the vaccinated can remove their masks. Others were likewise unconvinced that either a mask or vaccine is necessary. Ian Smith, one of the owners of the Atilis Gym in Bellmawr, New Jersey – persecuted by the state for refusing to lock down his business – commented that "This gonna turn into 'Let me see your papers please' real fast."
This gonna turn into "Let me see your papers please" real fast. https://t.co/qEvgcd0i1E

— Ian Smith (@iansmithfitness) May 13, 2021
— Josh Weiss (@JoshWeiss92) May 13, 2021
— Jack Murphy (@jackmurphylive) May 13, 2021
Biden and the Democrats embraced mask-wearing as a cause in mid-2020, as a way to differentiate themselves from President Donald Trump – who had refused to cover his face in public, arguing it would show weakness.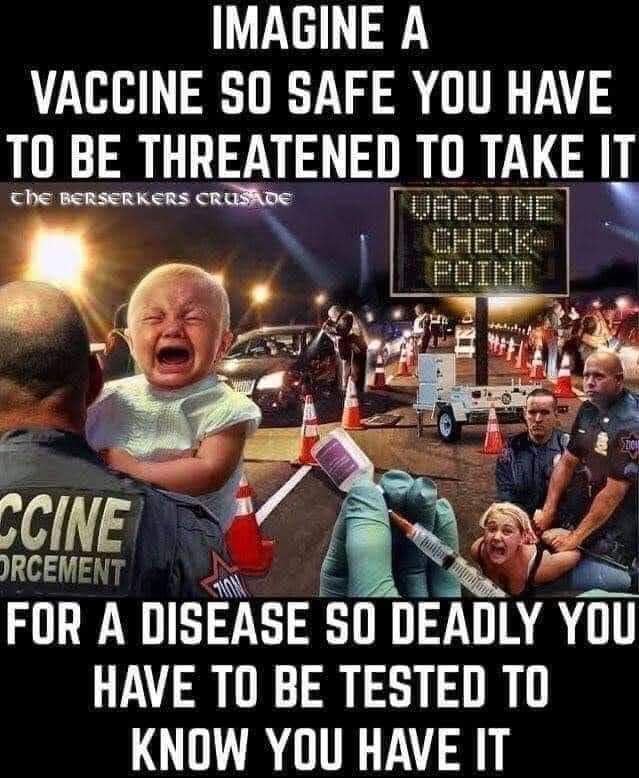 The push to get everyone vaccinated or wear the visible sign that you are submitting to the new world order is only going to intensify.  In the previous weeks, the ruling class has even admitted it's running out of people willing to take this experimental gene therapy shot and responded by saying kids, ages 12 and up can now get injected.
Stay alert. It doesn't look like we are far off from this:
Medical Journal: Get The COVID-19 Vaccine, Or Be Punished HARSHLY
The post Biden Tells Americans To "Mask" Or Get "Vaxxed" & Is Ruthlessly Mocked first appeared on SHTF Plan – When It Hits The Fan, Don't Say We Didn't Warn You.